about
Hi, I'm Eddie Peters. I work remotely from rural Virginia as a Principal Consultant at Vertical Relevance. I help financial services companies do cloud security, resiliency, performance testing, infrastructure automation, and app development.
You can contact me at eddie@dinogalactic.com or on LinkedIn if you like.
In my spare time, I tinker in various gardening, woodworking, programming, system administration, devops, and increasingly electrical and amateur radio pursuits.
My website is generated with Pelican CMS, uses my custom minimalist theme based on Typesetter, and is currently hosted on Github Pages.
Below, I am sleeping on the beach.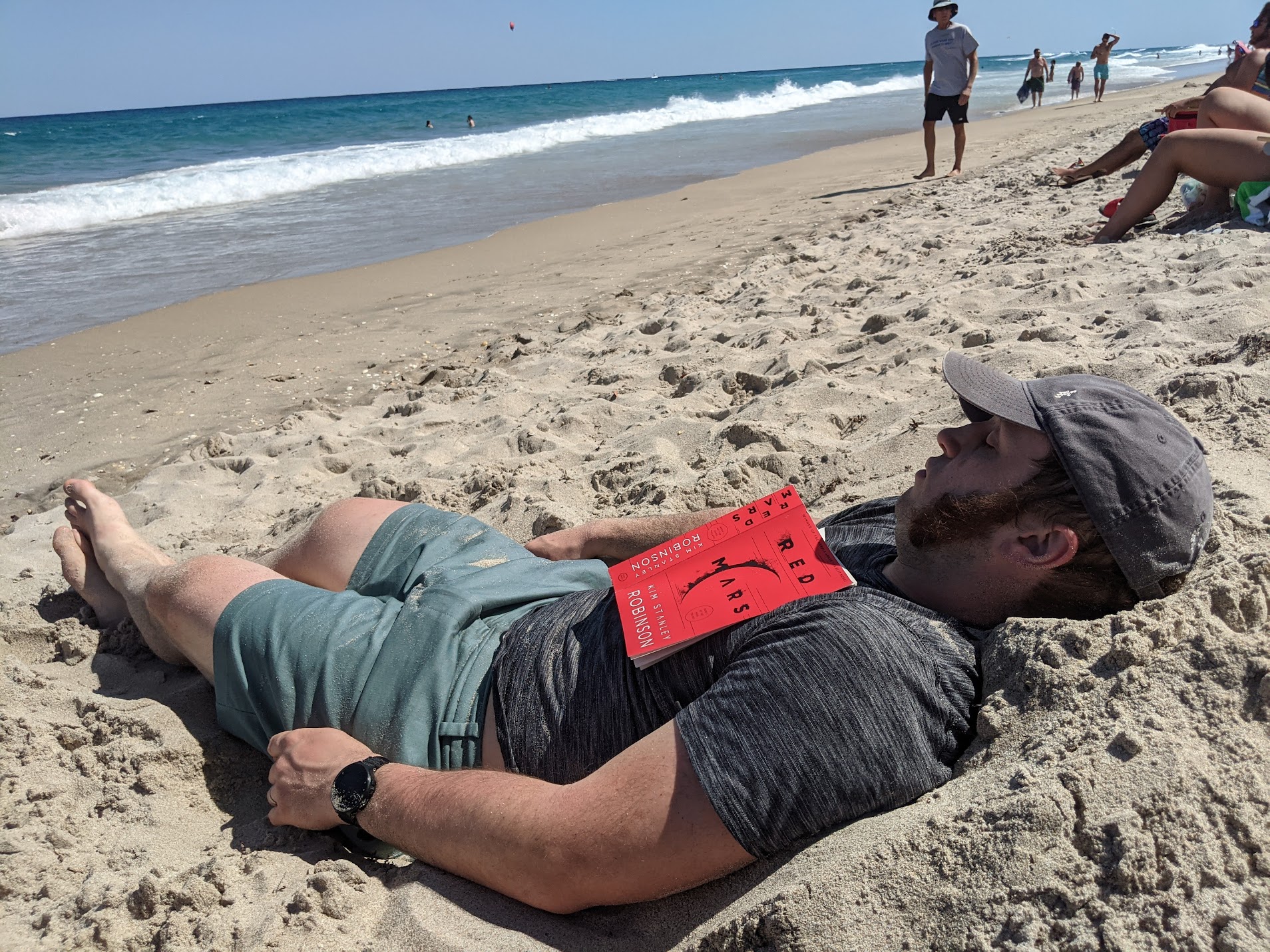 Last updated: Fri 17 June 2022